ICPET 2019 | October 14-16, 2019 | Mohammed V University in Rabat, Morocco

The 2nd International Conference on Power and Energy Technology (ICPET 2019) was held in Rabat, Morocco on October 14-16, 2019, which is sponsored by Mohammed V University in Rabat, Rabat, Morocco. A word of special welcome is given to our keynote speakers and invited speaker who are pleased to make contributions to our conference and share their new research ideas with us. They are Prof. Axel Sikora, from Offenburg University of Applied Sciences, Germany; Prof. Karim Baïna, from Mohammed V University in Rabat, Morocco; Prof. Orlando Belo, from University of Minho, Portugal. And in order to provide more opportunities for every participant to communicate with each other face to face, the conference organizing group are preparing a social program on October 16. The peer-reviewed and accepted papers will be published with the special issue of SCGE and it will be published online later.
Publication of ICPET2019-Special Issue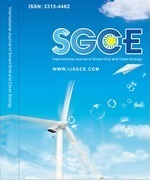 Submissions will be peer-reviewed and evaluated based on originality, relevance to conference, contributions, and presentation. Accepted full papers of ICPET 2019 will be published in a special issue of International Journal of Smart Grid and Clean Energy.
ISSN: 2315-4462 (Print); ISSN: 2373-3594 (Online)
DOI: 10.12720/sgce
Abstracting/Indexing: EI (INSPEC, IET), DOAJ, Ulrich's Periodicals Directory, Google Scholar, Crossref, Scopus.
Excellent Committee Members of ICPET2019

Axel Sikora

Hassan Bevrani

Mohamed Sbihi

Mohammed Garoum

Karim Baïna

Eugen-Victor-Cristian RUSU

Liang An

Junhong Li

Hsiao-Chin Chen

Chow Chee Onn

Teo Tee Hui

Md. Akhtaruzzaman

Huang Shaoying

Nasrudin Abd Rahim

Mihaela Popescu

Mansoor Keyanpour-Rad

Shubhakar Kalya
Photo Gallery of ICPET2019