Keynote Speaker I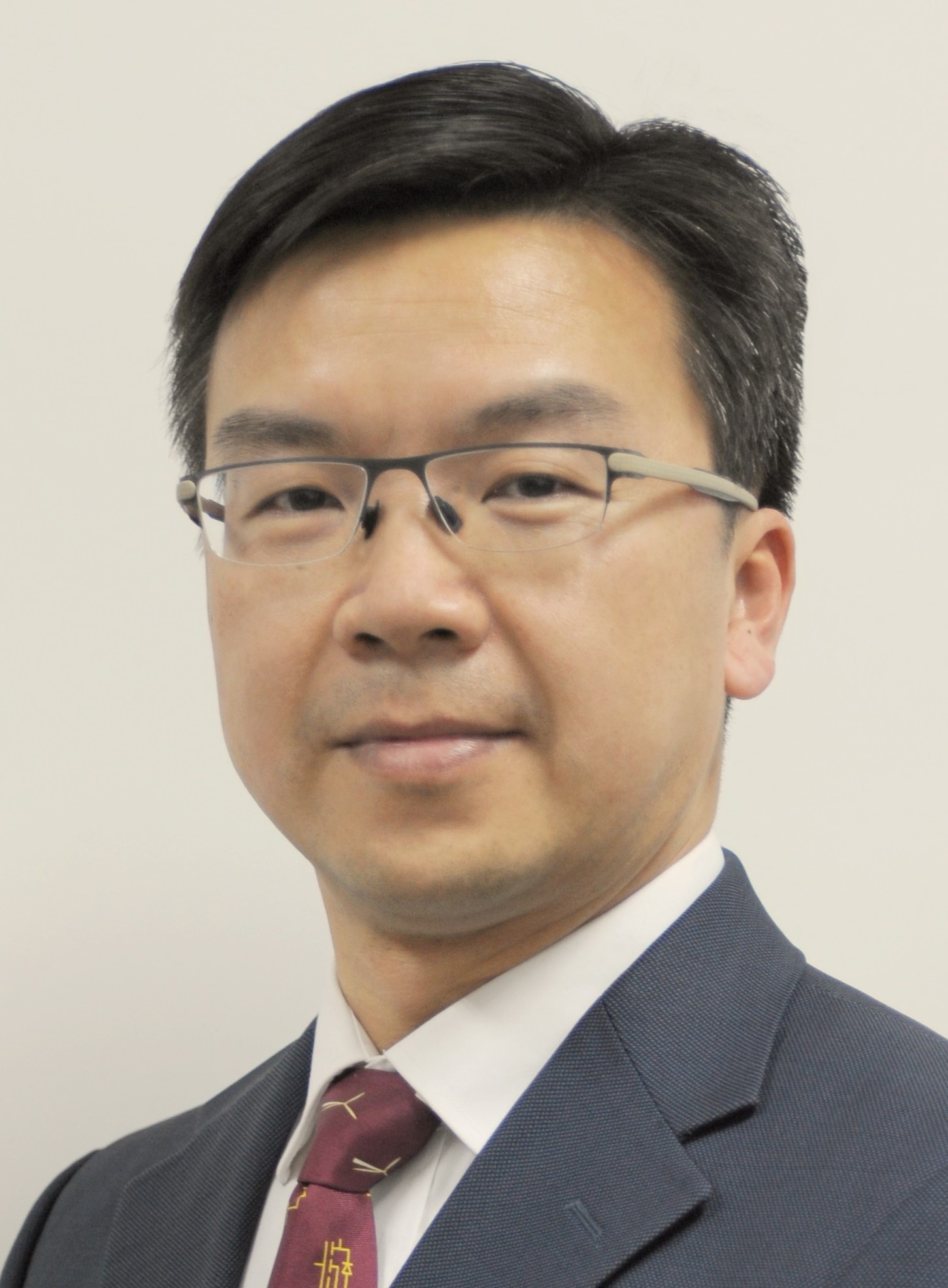 Prof. Jinjun Liu
Xi'an Jiaotong University, China
Speech Title: Coordinative Control and Flexible Transfer Converter Enabling a Fully Autonomous Microgrid Incorporating DERs
Abstract: For more electronic future power systems, microgrid will be one of the major forms incorporating distributed energy resources. The control and operation of a microgrid has to ensure the system voltage to be within a nominal magnitude/frequency range and adequate output power sharing among all these energy sources, and at the same time to guarantee fast and smooth transfer of the microgrid operation between islanded mode and grid-connected mode. This is very often required to be realized through fully autonomous control where each source converter or the transfer switch is controlled by its own without getting or sensing any information remotely or from others so that a higher reliability and an easy-to-implement plug-and-play feature could be achieved. The requirement for a fully autonomous grid-organizing framework has been well fulfilled and has made a significant benefit for today's power systems, but will be a really critical challenge for future's more electronic power systems with microgrid being a possible form. The state-of-art autonomous control of DER interfacing converters for the coordination of bus voltage and power sharing in steady-state will be presented and summarized in this talk. A whole-new concept device, Flexible Transfer Converter (FTC), is proposed to enable the fully-autonomous coordinative control of a microgrid for the transferring between two different operation modes. Through the FTC, the interfacing power of the micro-grid with the large grid can also be continuously adjusted, soft transfer can be achieved, and the speed and smoothness of the transfer can be dramatically improved, while all of these can not be realized by existing operation-mode-transfer techniques fundamentally.
Biography: Jinjun Liu received a B.S. degree in industrial automation and a Ph.D. degree in electrical engineering from Xi'an Jiaotong University (XJTU), Xi'an, China, in 1992 and 1997, respectively.
He then joined the XJTU Electrical Engineering School as a faculty. From late 1999 to early 2002, he was with the Center for Power Electronics Systems, Virginia Polytechnic Institute and State University, USA, as a Visiting Scholar. In late 2002, he was promoted to a Full Professor and then the Head of the Power Electronics and Renewable Energy Center at XJTU, which now comprises 21 faculty members and over 150 graduate students and carries one of the leading power electronics programs in China. From 2005 to early 2010, he served as an Associate Dean of Electrical Engineering School at XJTU, and from 2009 to early 2015, the Dean for Undergraduate Education of XJTU. He is currently a XJTU Distinguished Professor of Power Electronics. He co-authored 3 books (including one textbook), published over 500 technical papers in peer-reviewed journals and conference proceedings, holds over 50 invention patents (China/US/Europe), and delivered for many times plenary keynote speeches and tutorials at IEEE conferences or China national conferences in power electronics area. His research interests include modeling, control, and design methods for power converters and electronified power systems, power quality control and utility applications of power electronics, and micro-grids for sustainable energy and distributed generation.
Dr. Liu received for eight times governmental awards at national level or provincial/ministerial level for scientific research/teaching achievements. He also received the 2006 Delta Scholar Award, the 2014 Chang Jiang Scholar Award, the 2014 Outstanding Sci-Tech Worker of the Nation Award, the 2016 State Council Special Subsidy Award, the IEEE Transactions on Power Electronics 2016 Prize Paper Award, and the Nomination Award for the Grand Prize of 2020 Bao Steel Outstanding Teacher Award. He served as the IEEE Power Electronics Society Region 10 Liaison and then China Liaison for 10 years, an Associate Editor for the IEEE TRANSACTIONS ON POWER ELECTRONICS for 13 years, 2015-2019 Executive Vice President and 2020-2021 Vice President for membership of IEEE PELS, and was elevated IEEE Fellow in 2018. He was on the Board of China Electrotechnical Society 2012-2020 and was elected the Vice President in 2013 and the Secretary General in 2018 of the CES Power Electronics Society. Since 2013, he has been the Vice President for International Affairs, China Power Supply Society (CPSS) and since 2016, the inaugural Editor-in-Chief of CPSS Transactions on Power Electronics and Applications. Since 2013, he has been serving as the Vice Chair of the Chinese National Steering Committee for College Electric Power Engineering Programs.
Keynote Speaker II


Prof. Saad Mekhilef
Universiti Malaya, Malaysia
Speech Title: The Need for Energy Storage for Renewable Energy Integration
Abstract: Energy storage is an attractive tool to support grid electrical supply, transmission and distribution systems. Different methods for storing energy have been developed so that the grid can meet everyday energy needs. These are electrical, mechanical, electrochemical, thermal, and chemical. Storage technologies are rapidly and continuously evolving. For example, with technical advances and a fall in prices, wind and solar coupled with storage are becoming cost-competitive with fossil fuel power plants. This trend will rise in the future as renewables and storage both become more affordable in cost. In this lecture, we will discuss the background of power conversion & energy storage, energy storage (ES) devices, and applications of ES in grid system.
Biography: Prof. Dr. Saad Mekhilef is an IEEE and IET Fellow. He is a Distinguished Professor at the School of Science, Computing and Engineering Technologies, Swinburne University of Technology, Melbourne, Australia, an Honorary Professor at the Department of Electrical Engineering, University of Malaya, and a distinguished visiting professor at the Institute of Sustainable Energy, Universiti Tenaga Nasional, Malaysia. He authored and co-authored more than 500 publications in academic journals and proceedings, five books with more than 42,000 citations, and more than 70 Ph.D. students who graduated under his supervision. He serves as an editorial board member for many top journals, such as IEEE Transactions on Power Electronics, IEEE Open Journal of Industrial Electronics, IET Renewable Power Generation, Journal of Power Electronics, and International Journal of Circuit Theory and Applications. His research interests include Power Conversion Techniques, Control of Power Converters, Maximum Power Point Tracking (MPPT), Renewable Energy, and Energy Efficiency.
Keynote Speaker III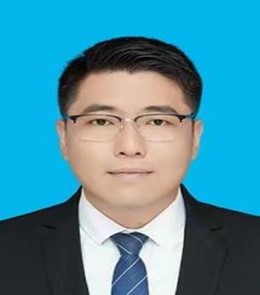 Prof. Yunfei Mu
Tianjin University, China
Speech Title: Research on Vehicle-Grid Technology Considering the Coupling of Electric Power and Transportation Systems
Abstract: This presentation introduces a new integrated interactive system of "Power Grid-Transportation Network" under the deep coupling of "Human-Vehicle-Charging Stations-Roads-Power Network." It analyzes the relevant challenges and scientific issues involved. The focus is on elaborating the methods for electric vehicle charging load spatial-temporal prediction considering dynamic equilibrium of users and multi-time scale control strategies.
Biography: Yunfei Mu, Professor at School of Electrical and Information Engineering, Tianjin University. He serves as the Executive Deputy Director of the National-Local Joint Engineering Research Center for Microgrid and Intelligent Distribution Systems. His research mainly focuses on integrated energy systems and intelligent distribution system. He has undertaken several projects as the principal investigator, including the National Excellent Youth Science Fund, and Joint Fund of the NSFC-SGCC, etc. He has been awarded four first-class prizes for provincial and ministerial-level scientific and technological progress.
Keynote Speaker IV


Prof. Alberto Borghetti
University of Bologna, Italy
Speech Title: An Analysis of the Integration of Energy Communities in the Operation of Distribution Networks
Abstract: The increasing participation of end-users in energy markets and the promotion of local ancillary services have created opportunities for communities. The presentation deals with the operation of multiple energy communities in the same distribution network. It analyzes transaction prices and describes the challenges associated with coordination, balancing, and settlement of transactions in a multi-community environment. Furthermore, the presentation deals with the use of the reactive power compensation service that local energy communities can provide for the improvement of the voltage profiles in distribution feeders.
Biography: Alberto Borghetti was born in Cesena Italy on May 29, 1967. He graduated (with honors) in electrical engineering from the University of Bologna, Italy, in 1992. Since then he has been working with the power system group of the same University, where is now a Professor of Electrical Power Systems. His research and teaching activities are in the areas of power system analysis, power system restoration after blackout, electromagnetic transients, optimal generation scheduling, and distribution system operation. He is the author or coauthor of over 150 scientific papers published in peer-reviewed journals or presented at international conferences. He has served as Technical Program Committee chairperson of the 2010 30th Int. Conf. on Lightning Protection, chair of the 2016 Bologna CIGRE Colloquium on Lightning and Power systems, and special reporter for CIGRE 2018. IEEE Fellow (class 2015) for contributions to modeling of power distribution systems under transients conditions, he received the ICLP Scientific Committee Award in 2016 and the 2018 CIGRE Technical Council Award for Study Committee C4. From 2010 to 2017 he served as an Editor of IEEE Transactions on Smart Grid. Currently he is serving as an Editor of IEEE Transactions on Power Systems, Associate Editor of MPCE and, since the beginning of 2019, as Editor-in-Chief of Electrical Engineering – Archiv fur Elektrotechnik.
Keynote Speaker V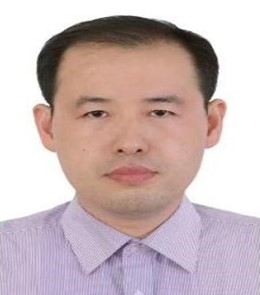 Prof. Xiangjun Li
Energy Storage and Electrotechnics Department in China Electric Power Research Institute, China
Speech Title: Building New-generation Intelligent Control and Energy Management System for Large Battery Energy Storage Stations
Abstract: This report first reviews the development process of control and energy management system (EMS) technology for large battery energy storage stations (BESS). Then, based on the application requirements of large BESS, the building methods and key technologies for the new generation intelligent control and EMS are mainly proposed. Finally, the challenges and development trends of digital and intelligent applications in BESS will be proposed and envisioned.
Biography: Xiangjun Li received the Ph.D. degrees in electrical and electronic engineering from the Kitami Institute of Technology (KIT), Kitami, Japan, in March 2006. He is the Director of Energy Storage Planning and Evaluation Technology Research Lab. Energy Storage and Electrotechnics Dept. at the China Electric Power Research Institute. He is a Fellow of IET, chartered engineer of UK, and is one of the senior members of CSEE, CAS, and CES, etc. Prior to join the China Electric Power Research Institute in Mar. 2010, he was the Postdoctoral Research Fellow and Assistant Research Professor at Tsinghua University, Beijing, China, (2008.1–2010.3), the Postdoctoral Research Fellow at the Korea Institute of Energy Research (KIER), Daejeon, Korea (2006.5–2007.12), respectively. His current research interests include the topic of digital intelligence/ planning configuration/ integration/ SCADA/ operation control/ application technologies for energy storage system/stations, distributed generation systems, electric vehicle, and micro-grids. He has published over 150 technical papers, over 120 patents, and 6 books. He was the recipient of the Advanced Individual in Science and Technology Work Award of State Grid Corporation of China, the CSEE China Electric Power Excellent Scientific and Technological Worker Award, First Batch Excellent Individuals in the Energy Storage Field of China-EU Energy Technology Innovation Cooperation, National Energy Administration of China, and IEEE PES China Satellite Technology Committee Distinguished Individual Contribution Award.
Keynote Speaker VI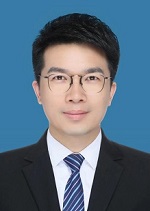 Prof. Yanbo Chen
North China Electric Power University, China
Speech Title: Sequential Security-Constrained Optimal Power Flow Method via Deep Reinforcement Learning Based on Expert Knowledge and Safety Layer
Abstract: In recent years, reinforcement learning (RL) has emerged as a solution for model-free dynamic programming problem that cannot be effectively solved by traditional optimization methods. It has gradually been applied in fields such as economic dispatch of power systems due to its high self-learning and self-optimizing capabilities. However, existing economic scheduling methods based on RL ignore security risks that agent may bring during exploration, which poses a risk of issuing instructions that threaten safe operation of power grid. Therefore, we propose an improved proximal policy optimization algorithm with expert knowledge and safety layer (EK-CPPO) to determine active power dispatch strategy, voltage optimization scheme of the units, and charge-discharge schedule of energy storage system. The expert experience is introduced to improve the ability to enforce constraints such as power balance in training process while guiding agent to effectively improve the utilization rate of renewable energy. Additionally, to avoid line overload, we add a safety layer at the end of the policy network by introducing transmission constraints to avoid dangerous actions and tackle sequential security-constrained optimal power flow (SCOPF) problem. Simulation results on an improved IEEE-118 node system verify the effectiveness of the proposed method.
Biography: Yanbo Chen, PhD, professor, doctoral advisor. Selected as a national level young talent, outstanding talent of Kunlun Talent (Qinghai Thousand Talents), and outstanding young energy technology worker of China Energy Research Association. He also serves as the Executive Vice President of the School of Engineering at Xining University, Deputy Director of the Key Laboratory for Smart Operation of New Energy Power Systems under the Ministry of Education, and Deputy Director of the Top Ten National Science and Technology Innovation Platforms in Qinghai Province. He has hosted 4 national key research and development projects/National Natural Science Foundation projects, and won the second prize of Tianjin Science and Technology Progress Award, Hebei Province Science and Technology Progress Award, and the Gold Award at the Geneva International Invention Exhibition. He also serves as the associate editor of several journals such as IET GTD, IET RPG, MPCE, PCMP, and he is also the Secretary of the IEEE Power System State Estimation Standard Calculation Working Group.
Speakers in 2024 to be announced soon......