Special Session X

Planning and Low-carbon Economic Operation of Integrated Energy Systems

The integrated energy system (IES) is an important means to consume clean energy, avoid excessive carbon emissions, and promote the green-oriented transition of energy. Various energy networks such as electric energy, natural gas, and thermal energy in the region are integrated by IES. IES realizes the coupling and interaction between various heterogeneous energy subsystems, and efficient and low-carbon use of energy is promoted. However, with the increasing requirements for green and low-carbon development levels and the economic needs of users, planning and low-carbon economic operation of IES are facing new challenges. At the same time, the carbon trading mechanism, power to gas (P2G) technology, vehicle to grid (V2G) technology, carbon capture,utilization and storage (CCUS) technology and demand response technology provide more carbon reduction means for IES management. Moreover, the low-carbon transition of energy is provided with theoretical and technical support.

This special session aims to cover the technical issues involved in the coordinated planning of multi-type energy systems and the operation of the IES low-carbon economy, and more solutions are offered for energy system carbon reduction. The session solicits original research papers that target at innovative approaches and technologies related to IES planning and the low-carbon economy operation.

The topics of interest include, but are not limited to:
• New technology to improve utilization of clean energy in IES
• Multi-type energy storage coordinated operation planning
• Application of CCUS and P2G
• Analysis of the impact of carbon trading mechanism
• Research on the correlation between V2G and IES planning
• The carbon allowance allocation policy of IES
• The low carbon economy scheduling method of IES
Organizer
Ning Yan, Shenyang University of Technology, China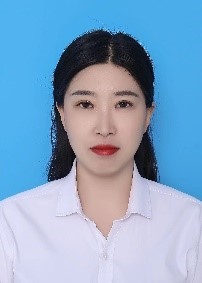 Ning Yan was born in Shenyang, China in 1988. She received the Ph.D. degrees in Electrical Engineering from Shenyang University of Technology, Shenyang, China, in 2019. She is associate professor at Shenyang University of Technology. She is a visiting scholar at Aalborg University, Denmark. She is the deputy secretary general of the IEEE PES Youth Committee. Her research interests include integrated energy system optimal dispatch and echelon utilization of electric vehicle power battery.


Submit Now

Delegates are encouraged to submit full papers/abstract to the special sessions.
Please submit electronically article in PDF format before the submission deadline. The online submission system is opened here:
http://www.easychair.org/conferences/?conf=icpet2024

An account is needed. If you don't have, you can register first.
Any questions, please mail the conference secretary.